By Heath | July 12, 2009 at 10:35 am
Tim Olsen and Joseph Wartick have finished Black Sigil: Blade of the Exiled and written up their thoughts. The two men seem to disagree with each other. Nerdfight? …Nah, we're far too lazy.
Check Joseph Wartick's Black Sigil review,
and then dig Tim Olsen's Black Sigil review as well.
By Joseph | July 11, 2009 at 5:59 am
This second edition of the Indie Report features: an interview, two reviews, developer input on one of the biggest issues in indie gaming today, a link for a free RPG, and anything else I feel like talking about. How's that for some content?
By Joseph | June 17, 2009 at 10:35 am
The Indie Report is a new semi-regular column on the goings-on in the Indie RPG world. This month, we have an interview with Amanda Fitch of Amaranth Games, some little tidbits of RPG news, and a review of Eternal Eden. Read on!
By Michael | May 31, 2009 at 3:45 am
Doesn't it look like that one game?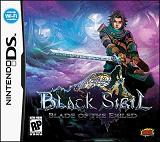 Many gamers better know this game as Project Exile (not to be confused with the similarly named gun control law http://en.wikipedia.org/wiki/Project_Exile), the codename given to the project at its beginnings. Now that it has been picked up a publisher, Graffiti Entertainment, the game has been renamed Black Sigil: Blade of the Exiled.
Read the rest of this entry »
By Joseph | May 30, 2009 at 1:14 pm
As Black Sigil: Blade of the Exiled nears release on June 9th (though with the amount of delays that the game has experienced, the release date might not be very likely), check out this slew of video and image links to prepare for the game.